All BRASS MONKEYS garments are made from 100% fine MERINO wool.
OK, what's so bl@#dy great about MERINO?
Well, loads actually...
Unlike those synthetic garments which can STINK (and we mean, REALLY STINK!) after only a few wears, Merino has natural anti-bacterial properties which resist the odour build-up. Plus its ability to 'breathe' means you remain warm, comfortable and...
SMELL-FREE!
Compared to traditional wool, merino is a smoother and finer fibre, giving it a vastly superior texture and feel. The smooth silk-like feel ensures the wearer will enjoy an 'itch-free' experience.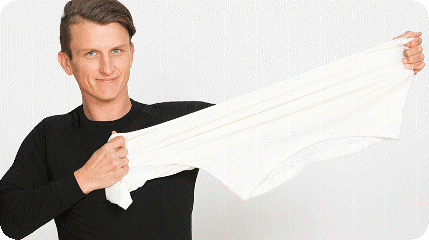 Merino wool has greater stretch and elasticity than most other fibres. The stretch factor makes it easy to move and ensures maximum comfort.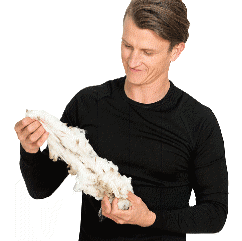 Merino wool naturally regulates your temperature by absorbing and releasing moisture, keeping you warm when it's cold and cool when it's hot.
Soft and comfortable
Lightweight - warm without being bulky
Durable - hard wearing and long lasting
Flame retardant and static resistant
Machine washable
Sustainable, environmentally friendly product, 100% natural fibre
Perfect for travel - lightweight and easy care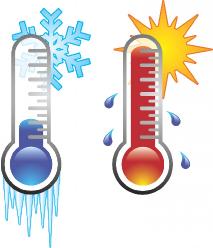 The Merino is an economically influential breed of sheep prized for its wool. Merinos are regarded as having some of the finest and softest wool of any sheep.